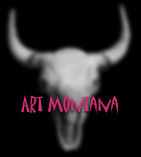 ART CENTERS
ARTISTS
CRAFTSPEOPLE
FOUNDRIES &
BRONZE ARTISTS
MUSEUMS |
GALLERIES
MEMBERSHIP
CLASSIFIED ADS
ART SUPPLIES
RESOURCES
COMPETITIONS
BULLETIN BOARD
OUT OF STATE LINKS
WEB DESIGN


Resources for Competitions, Contests, Grant Funding
---
Montana Pride Art Show Invitation for submissions

Click here for information
---

A monthly newsletter providing information about juried exhibitions and competitions, call for entries/proposals/papers, poetry & other writing contests, jobs, internships, scholarships, residencies, fellowships, casting calls, auditions, tryouts, grants, festivals, funding, financial aid, and other opportunities for artists, art educators, and art students of all ages. Some events take place on the Internet. You are invited to submit announcements.
Box 381067 Harvard Sq Station
Cambridge MA 02238-1067
(617) 628-9749
(617) 926-9519(FAX)
rgardner@charon.mit.edu
adl@rtuh.com
---
National Poetry Contest.
Email NauticalLifePress@gmail.com for guidelines. Open to all living with or within the shadow of mental illness. Cash prizes and complimentary copies to all authors included in publication.
---
Box 502
Benicia, CA 94510
707-746-5516

ibert@ArtOpportunitiesMonthly.com
$3,000,000+ support in each issue (monthly), designed exclusively for visual fine artists working in all styles, media and geographic locations. You'll find cream of the crop calls for juried competitions, grants, public art commissions, residencies, fellowships, mail art, university art gallery screenings, non-profit art galleries, collaborative art projects, Web art and other venues normally outside the commercial gallery system.